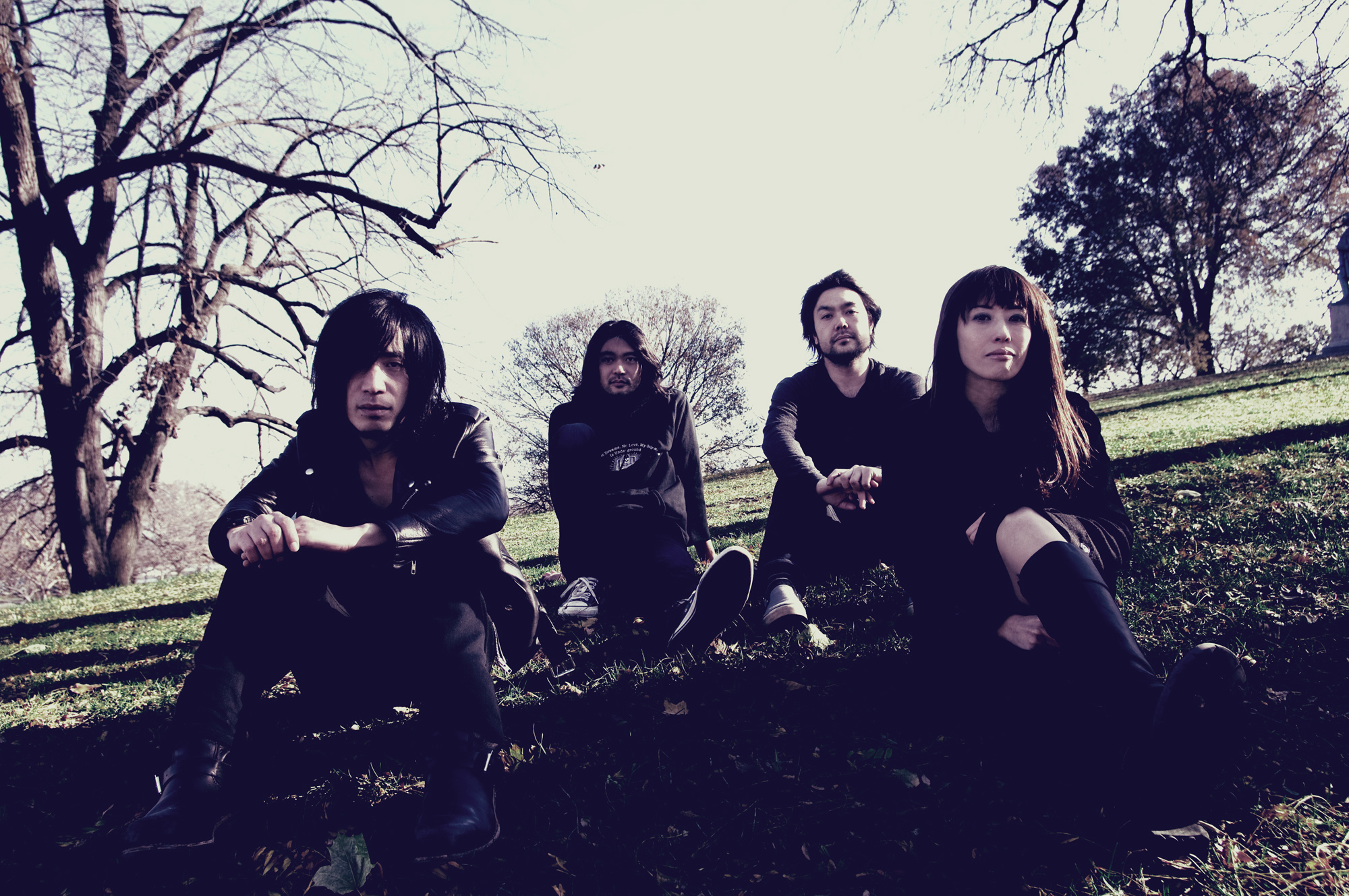 " There are all kinds of live acts. Some are worth shelling out the cash, some are complete rip-offs. Some, even, are worth getting tickets every damn time.  Tokyo-based Mono falls into the latter category, because the sound they structure on stage is the kind that will haunt you even as you go to bed and wake up the next day." – JUNKonline
Formed in 1999 by four Tokyo natives as an antithesis to the omnipresent Japanese pop scene. MONO wore their influences on their sleeves, colliding the ugly washes of noise pioneered by My Bloody Valentine with the beautiful, subtle guitar figures of Slint and Mogwai. Not groundbreaking, but certainly magical. Eventually, MONO developed into a whole different species: Their classical influences broke through, pushing the music to structural and emotional extremes that owed as much to Wagner and Beethoven as it did Black Sabbath and Neurosis. Their 5th studio album, Hymn To The Immortal Wind, is a continuation of these classical and metal influences. While Hymn continues to mine the cinematic drama inherent in all of MONO's music, the dynamic shifts now come more from dark-to-light instead of quiet-to-loud. The maturity to balance these elements so masterfully has become MONO's strongest virtue.
In 2009, to celebrate their 10th anniversary as a band – and the release of their acclaimed new album Hymn To The Immortal Wind – MONO organized a once-in-a-lifetime concert in New York City. In association with the esteemed Wordless Music Series, MONO super-sized their already legendary live show with a 24-piece orchestra. The music is naturally majestic, with MONO's trademark wall of noise crashing beautifully against the largest chamber orchestra the band has ever enlisted. The instrumentation is vast, incorporating strings, flutes, organ, piano, glockenspiel and tympani into their standard facemelting set-up, brilliantly capturing every moment of whispered calm and breathless beauty with patient clarity.
MONO returns to Southeast Asia in May with a string of shows through the region including Beijing's Modern Sky Festival. Sound engineer Noel Ford, recognized for working with Dinosaur Jr, and the man behind the desk for Mono on their last Europe tour, will be at the mixing desk on this Asian tour, his presence bringing extra creditability to the act's powerful live sets.
MONO
Zouk Singapore
6th May 2011, Friday
Tickets: S$58
At the Door on show day: S$70
All tickets come with first standard drink
Club rules apply. 18+ Only
—
EARLY BIRD SPECIAL FOR ONE WEEK ONLY

(8 April – 14 April)
Enjoy a 10% discount off the ticket price when you buy early. Limited tickets available.
Sorry folks. Early bird tickets have sold out. Tickets at regular pre-sale price of S$58 will be available at the following places from 15th April – 5th May.
—

HELL'S LABYRINTH
5 Coleman Street, #02-06, Excelsior Shopping Centre
Opening Hours: 1:30PM to 7:30PM (Tues – Sun)  |  Closed on Monday
PRAISE BUGIS
200 Victoria St, Bugis Junction #03-22A / Tel: 6337 2910
Opening Hours: 11am – 10pm daily
PRAISE CINELEISURE
8 Grange Rd, Orchard Cineleisure, #02-04 / Tel: 6735 3122
Opening Hours:12:30pm – 10:30pm(Mon-Thu & Sun)  |  12:30pm – 11:30pm(Fri)  |  12:00pm – 12:30am(Sat)
PRAISE FAR EAST PLAZA
14 Scotts Road, Far East Plaza #03-84 / Tel: 6738 8324
Opening Hours:1:00pm – 9:00pm (Mon-Thur & Sun)  |  1:00pm – 9:30pm (Fri & Sat)
GETUP MERCH ONLINE
Tickets also available for purchase online at www.getupmerch.com (Bank transfers or Paypal)
—-

More info on the band at their new website www.monoishere.com
[youtube=http://www.youtube.com/watch?v=qnWpo3kAgJE]